About Nearwater Consultancy
Nearwater Consultancy supports small and medium-sized organisations to achieve Operational Excellence with pragmatic solutions, both at a strategic and tactical level. And always with a human touch, meaning by keeping the needs of customers and employees in mind.
We are specialized in Operational Excellence through the following skills:
Process improvement (Lean Six Sigma)
Continuous improvement (Kaizen)
Program and project management
Change management
Strategy development
Customer and employee research
Training & facilitation
Communications
Our approach allows organizations to (further) professionalize and remove inefficiencies, thereby clearing the path for continued and accelerated growth. We have streamlined hundreds of processes thereby reducing costs and increasing customer satisfaction. We have successfully developed and implemented dozens of programs and projects to embed changes in organizations. Finally, we have inspired hundreds of people to embrace a continuous improvement mindset and equipped them with needed tools through many workshops and trainings.
We believe that Operational Excellence cannot be achieved without everyone in the organization having a positive and continuous improvement mindset. Which is why our slogan is "Operational Excellence with a human touch".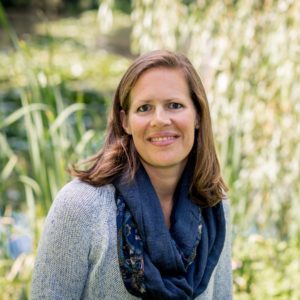 Nearwater Consultancy was founded by Tessa de Flines in 2018 because she wanted to help the many small and medium-sized organizations she observed struggling with challenges related to growing too fast, needing more structure and staying ahead of competition. Tessa is a certified Lean Six Sigma Black Belt with 20 years of experience in process improvement, program and project management, change management, people management, strategy and customer satisfaction. With many years of international experience and with a Dutch American background, she is well-versed in achieving results across borders in all types of organizations from start-ups to corporates. She engages with all levels of the organization from senior management to shop floor in order to drive vision, change and a continuous improvement mindset. She is an enthusiastic and knowledgeable facilitator and trainer who inspires people to question status quo and embrace change. She is driven by change and making impact and passionate about being creative and active both in work and personal life.
Are you facing a challenge and need to be thrown a lifeline? Let us help you!