Below you can read about how we have helped our clients to achieve Operational Excellence and what results this helped them to realize
Client Case: To the Next Level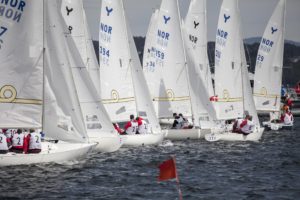 Our client had experienced strong growth since its inception, but the owner of the company was looking to bring the organization to the next level to expand into new markets and further develop its IT platform. In order to do so, the owner realized that he needed to further professionalize and streamline processes, so he requested our help.
Our analysis showed opportunities to strengthen the strategy and improvements in sales acquisition, HR, quality management and managing the daily operations. Together with the owner and employees, we implemented a daily stand-up or day start during which all crucial information was shared regarding changes in processes, attention points for clients and suppliers, issues, improvement ideas and of course successes. This created a much better flow of information in the daily operations which increased client and employee satisfaction.
Because the owner wanted to target larger clients for acquisition who often had stricter requirements, we suggested improvements to professionalize the pitching process including a PowerPoint template and generic slides about the company. Secondly, we agreed to aim for ISO certification and put in place a Quality Management System which included a policy handbook as well as a detailed work instruction manual for employees. Consequently, the company was able to pitch for clients it would not have been considered for in the past.
A final example of our support was to develop and implement an HR performance management system to increase employee satisfaction and retention. This made it clearer how the employees were being evaluated, what was expected of them and also put more of an emphasis on behavior and personal development.
Client Case: Getting the Basics in Place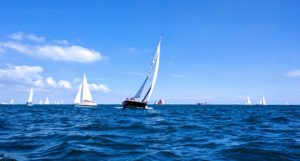 Another one of our clients was a start-up that needed support with its strategy and getting some basic processes and other elements in place. We helped this client to put in place fundamental (financial) administration processes to ensure that the accounting was happening properly, also between the various legal entities. As a result, it was discovered that one of the company's suppliers had accidentally charged thousands of euros too much in fees.
The start-up offered quite a complex service and we helped to enhance the marketing materials to make the messaging more understandable for target clients who were less knowledgeable on the topic. This resulted in a huge peak in interest at the next event where the company had a sales stand.
Finally, together with the owner, we formulated a clear vision and strategy for the company and developed a plan on how to achieve its objectives in the coming years. All with the objective of developing from a start-up to a more professional organization.
Are you facing a challenge and need to be thrown a lifeline? Let us help you!